Customer Reviews
05/03/2021
Quality Glass for a Great Price
At first touch, I like the feel of the glass. Thick, with some weight but comfortable to hold with just one hand. I pack the entire bowl and it makes a perfect large snap for me. The function of the glass is smooth and there is no issue of water splashing up to my mouth at all. Very happy with this purchase!
James P.

United States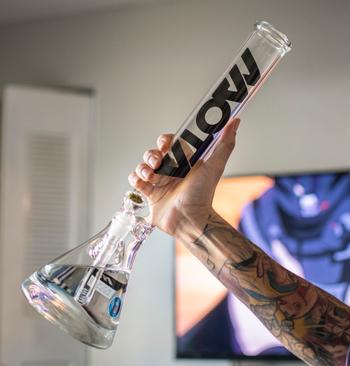 12/07/2020
Exactly what I needed.
I was in need of a need bong and wanted a beaker style. Really like how solid this one feels. Another thing I like is the bowl provided makes it really easy to hit. I've had so many that allow for bits of cannabis to get thru and really clog up the stem. Overall I get a nice cloudy rip every time and it's easy to clean.
Benjamin A.

United States