Customer Reviews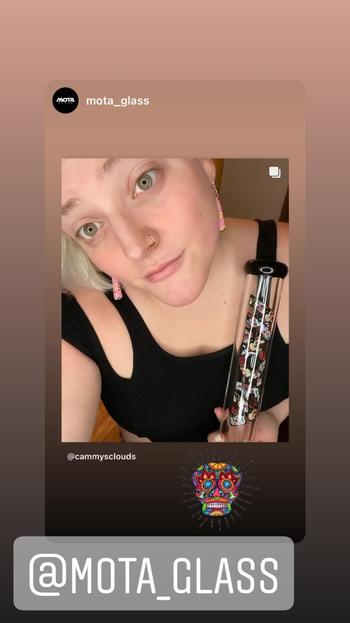 02/15/2021
Dream Glass
This is a high quality and beautiful product!!! I was initially attracted to MOTA because of this beautiful sugar skull design, and quickly realized there is so much more than just the quality product to love about MOTA. They are minority and veteran owned, and make all of there glass right in L.A. County. I love this so much, I bought two more after this!!! (They won't be my last prob either )
Sydney A.

United States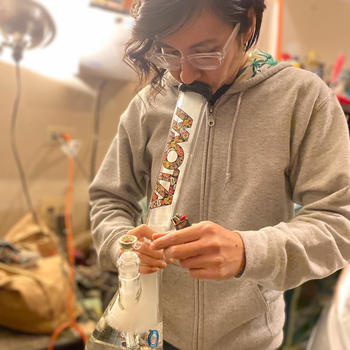 01/24/2021
Hits like a dream!
The quality of this glass can be felt the moment you lay your hands on it. Perfectly weighted, sturdy, and beautiful. Grateful for everything thing that lead me to this investment. I'll be recommending Mota Glass to EVERYONE that will listen.
GG
Gina G.

United States
12/04/2020
AMAZING THICK GLASS
I absolutely love using this bong, from the design to the function, it's 100/10 that's just how wonderful it is! My new daily/go-to piece, thank you, MOTA glass, for making great products and actually being about the community.
Len M.

United States
05/10/2021
Piece of Art
Straight out of the box you'll notice the craftsmanship and love that went into the making of it. The thickness of the glass screams I'll be around for decades as long as you take care of me. That said, it takes care of you! The ice catcher holds up to 6 ice cubes providing an experience that is second to none!! The Sugar Skulls emblem is the icing on the cake...very nice
Mark S.

United States
04/02/2021
LOVEEEE GO BUY
Every hit is so smooth and the glass is nice and thicccc. Love this bong so much
Gina F.

United States